CORPORATE CORPORATE OUTLINE
Company Name
ALPHA DEIGN CO., LTD.
2211-3 Ko, Shigeno, Tomi-city, Nagano
389-0511 Japan
TEL +81(268)64-0088 FAX +81(268)64-0080
E-MAIL info@alpha-design.co.jp
WEB SITE http://alpha-design.co.jp/
Founded
January 19, 1989
Capital
195 million yen
Representatives
Chairman Masayoshi Morisawa
President & CEO Noboru Chiba
Business Description
·Development, manufacturing and sales of FA device
·Development, manufacturing and sales of
high-precision mounter for semiconductor
·Development, manufaturing and sales of circuit
board mounter
·Flying probe tester
Organization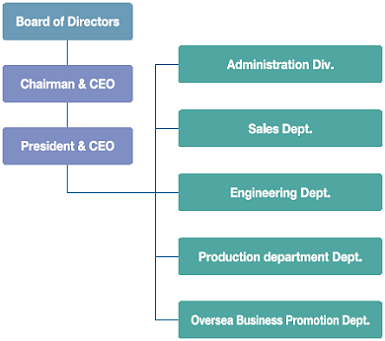 NETWORK
Branch Office
Saitama Office
Daigo Building 5F, 7-6 Wakitahoncho,
Kawagoe-city, Saitama 350-1123 Japan
TEL +81(49)293-2795 FAX +81(49)293-2796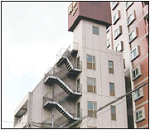 Fukuoka Office
Lab#205 Experimental Center for Social SystemTechnologies,
1963-4 Higashi, Itoshima-city,
Fukuoka 819-1122 Japan
TEL +81(92)331-8001 FAX +81(92)331-8041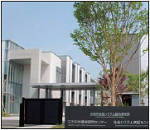 Utsunomiya Office
2579-8 Takou, Kaminokawa-machi,
Kawachi-gun, Tochigi 329-0524 Japan
TEL +81(285)38-7577 FAX +81(285)38-7571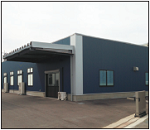 Shanghai Office
Room 801, Fu long Building, No.273
Si ping Road, Shanghai 200081 China
TEL +86(21)6278-8681 FAX +86(21)6278-8992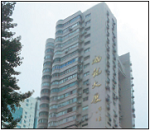 The Affilliated Companies
ALPHA TECH
3-4452-20 Hachimanhara, Yonezawa-city,
Yamagata 992-1128 Japan
TEL +81(238)29-0720 FAX +81(238)29-0721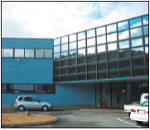 Tonami Corporation Ltd
636 Yagi, Tonami-city, Toyama 939-1317 Japan
TEL +81(763)33-2145 FAX +81(763)33-2147
WEB SITE
http://www.kk-tonami.com/
Nagano Office
2211-3 Ko, Shigeno, Tomi-city, Nagano
389-0511 Japan
TEL +81(268)64-7288 FAX +81(268)64-7180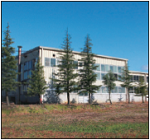 Dalian Alpha Design Co.,LTD.
No.15-14 koushin Supporting Enterprise Park, No.27
Liaoning Street, Economic and Technological Develpment Zone, Dalian 116600 China
TEL +86(411)8763-6310 FAX +86(411)8763-6410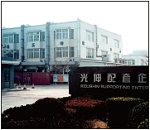 Alpha Automation Technology (Shenzhen) Co.,LTD.
Room 205, 2F, Building A, Jingui Building, No.68, Puti Road, Futian District, Shenzhen 518040 China
TEL&FAX +86(755)8382-5326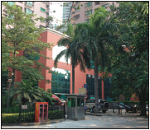 PRODUCTION PROCESS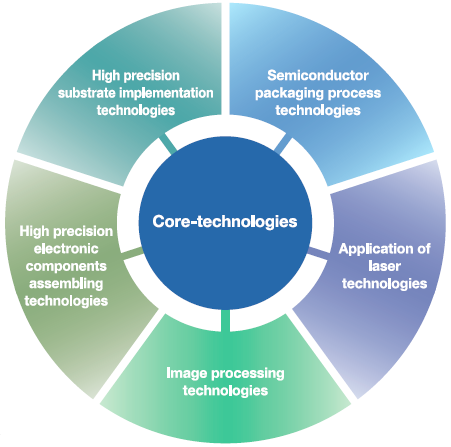 Advantages of our custom equipment
We carry out consistently from design, manufacturing to start of product with our high precision and reliable mechatronics technologies we have built while developing labor-saving and automated equipment along with our detailed customized services we have nurtured while delivering custom-made products.
Advantages of our standard equipment
1. Semiconductor Device Market
To meet the rapidity of technological innovation in semiconductor industry, we focus on developing leading-edge process technologies.
We propose next-generation process/method by providing high-level semiconductor packaging process and high precision mounting equipments to customers.
2. Printed Circuit Substrate Market
Making use of our proven experience and expertise along with multitude of sales performance, we contribute to provide high reliable automatic insertion system for discreet electronic parts such as axial, radial and odd-shaped components.
We have established highly accurate coating process to narrow area and provide film thickness uniformity regarding to the conformal coating on a electric substrate and precise coating of fluorescent and sealant on LED substrate.
3. LED Lamp Market
We provide automated assembly line for manufacturing LED lamp by adopting high precision and reliable transfer system we have nurtured while developing custom-made equipments. By taking advantage of our high process technological capabilities we have gained through providing semiconductor packaging process to customers, we diversify our business into LED module manufacturing market.
4. Photovoltaic Market
As a photovoltaic module manufacture equipment business expected as clean energy, we globally develop full-scale module manufacturing facility with high positional accuracy and reliable stringers.
5. Social Information Device Market
We provide a range of products/services such as a simple entering or leaving access control system and/or a construction of an advanced social information infrastructure with highly secure advanced operations control and convenience.
PRODUCTS & SOLUTIONS
Customized Equipment Business

Standard Equipment Business

Die bonder (HSDB)
Flip chip bonder (HSB)
Chip inspection taping machine (ACT-330) and others
Board-Packer series
Press-fit connector insertion equipment (AFP)
Conformal coating equipment for printed circuit substrate (ACM)


LED lamp assembling equipment
LED module assembling equipment
LED inspection machine
Various module assembling equipment for photovoltaic solar cell
VRICS terminal device
Control system for entering or leaving a room
Control system for attendance or leaving
Local government e-money system
Various IC card terminal device

FLYING PROBER®
Highspeed·High Accuracy probing Solution