Products
> Vibration Test Systems & Vibration Contorllers

Energy Saving Type Vibration Test System EM-series (ECO-Shaker)
ECO-Shaker enables vibration test operated at automatically optimized electricity consumption by inputting usual test definition.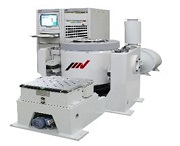 Standard Type (i-series)
Vibration tests have become diversified and specifications have become increasingly strict. The i-series offer a user-friendly lineup with enhanced performance and durability.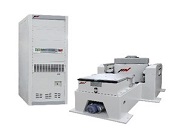 Large Displacement Type (J-series)
Long duration shock tests require high velocity and large displacement. The J-series is a high-functionality system that offers usability and durability furnished with functions that accommodate high velocity and large displacement testing.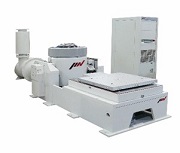 High Excitation Force Water Cooled Type (K-series)
High exciting force water cooled vibration simulating systems developed by IMV line up K-series. Cooling noise emitted during testing is significantly lower compared to air cooling systems.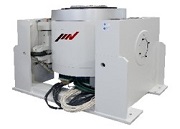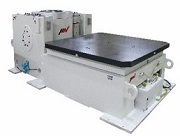 Low Acoustic Noise and Compact Type (m-series)
Silent Type Appropriate for Abnormal Noise Inspection
Compact & Silent type, but still powerful system for full-scale test.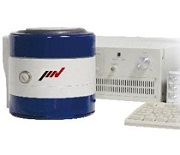 3 Axis Simultaneous Type (TS-series)
Multi (Simultaneous) Vibration Test Systems is mainly used for "Reproduction of More Realistic Vibration" as a goal.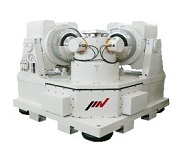 6 Degrees of Freedom Vibration Test System (6DOF)
Realistic vibration testing can be achieved using multi-axis system to recreate actual real-life situations. Using electro dynamic vibration generators, our system can reproduce waveform which have components in wide frequency range low to high bands with a high degree of accuracy.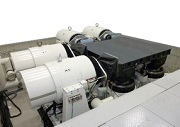 Environmental Chamber combined lineup
Industrial products are always exposed to environmental impacts, which are "climate" and "physical" environmental impacts. We offers temperature and humidity chamber with vibration test systems and meet the customer's requests immediately.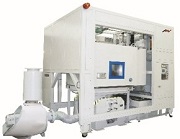 Vibration Controller (K2)
The vibration controller is a unit that faithfully enables and implements the tests that our customers need. IMV has always conducted all the development of all the hardware and software of this important system in-house. IMV strives to make complicated tests easy to do.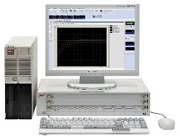 1) For system specifications and other IMV products please contact our sales office.
https://imv-usa.com/